Press & Masonry Awards
Honors Given to Our Skilled Los Angeles Masons
Boston Brick & Stone, Inc. has been honored with a number of press mentions and masonry awards for our excellent service throughout Pasadena and the Greater Los Angeles area. Learn more about these honors by reading below, or call our Los Angeles masonry contractors at (626) 296-7700 to learn how you can benefit from our higher standards.
The Super Service Award by Angie's List

Boston Brick & Stone, Inc. has been honored by the Super Service Award for Chimney Repair by Angie's List for the eighth year in a row.
Annually, fewer than 5% of the thousands and thousands of companies earn this prestigious award, which is given for excellence in the company's field and a consistent reputation for outstanding customer service. The Super Service Award is given based on costs, high quality, responsive communication, punctuality with all service appointments, and overall professionalism.
Angie's List compiles unbiased reviews from customers to get a true scope of the word of mouth reputation of a company. Only registered subscribers to their website are counted in order to prevent anonymous reviews and allow for a clearer picture of what customers think of a company's service.
Best of LA®: Best Chimney Restoration by Los Angeles Magazine

Annually, Los Angeles Magazine names its best picks in the city, only naming a total of 100 places in categories as diverse as "Culture" and "Kid Stuff." They have named only nine places under the category of "Home" and our Pasadena masonry company is among them.
We were named Best Chimney Restoration in the city, after being recommended by the Pasadena Heritage and West Adams Heritage associations. Our customers can be assured, more than ever, of getting the best and most reliable chimney inspections and repairs in the Greater Los Angeles area!
Best of Pasadena – Chimney Contractors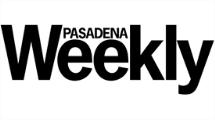 Boston Brick & Stone, Inc. was awarded Best Chimney Contractor in Pasadena by the US Local Business Association. The Pasadena Award Program is a yearly honor given for accomplished local Pasadena companies. The "Best of Pasadena" is a recognition for business who have demonstrated proven long-term value and an outstanding reputation among clients and competition.
Our achievements have been recognized as one of the best in our area among business owners, professionals, and marketing agencies. The US Local Business Association strives to award the contributions of companies who have contributed to both the local community and the U.S. economy.
Top Ten in Home Decor by Mountain Views News Magazine

Quoted from Mountain Views News: "What makes the Pasadena and Foothills Region so special? What differentiates our local business owners from the larger chain companies? What makes our community so special? Where do we like to go with our families and loved ones?
"These were the questions our twelve judges pondered as they reviewed over 1,000 nominations that came to MVN News Magazine's request for nominations. Unlike other contests that frequently include feckless and funny categories – often won by ballot stuffing – the MVN Platinum TOP 10 Judges wanted to take a broader look at what makes the Pasadena and Foothills Region so exceptional a location to live, work and play."
"Landscaper's Challenge" on HGTV & "Backyard Brigade" the DIY Network
The work of our skilled Pasadena masonry contractors have been featured on both HGTV's "Landscaper's Challenge" and the DIY Network's "Backyard Brigade." As the trusted source for restorations, repairs, and construction in the Greater Los Angeles area, Boston Brick & Stone, Inc. has been honored to have our work recognized on these shows.